We are the unfair advantage behind some of the world's fastest growing brands
We have driven more than $1b in growth and we are ready to drive more. Let us show you what's possible.

Step into the Growth Shop

We are a growth collective. We are a team of innovators, gamechangers and experts. We are the first and last word in direct-to-consumer comms, growth and scale. We are one of the fastest-growing ecommerce entities in the world.
We are building something unique. We want you to be a part of it.
From $0 to millions in record time.
Armed just with expertise, innovation and process, we have turned clients and partners into the fastest growing brands in the world.


$10mm to $300mm in only 18 months. Nectar was the fastest growing US ecom company in 2018.


From only 5 sales a day to the top 5 fastest growing startups in Europe in just 24 months.

Your brand, fast-tracked to exceptional
We understand how to leverage the way consumers think, feel and take action. But we also know that the biggest wins come from the most unexpected places. After driving over $1B in revenue, we've become very, very good at finding those wins.

Our dynamic methodology delivers growth like clockwork.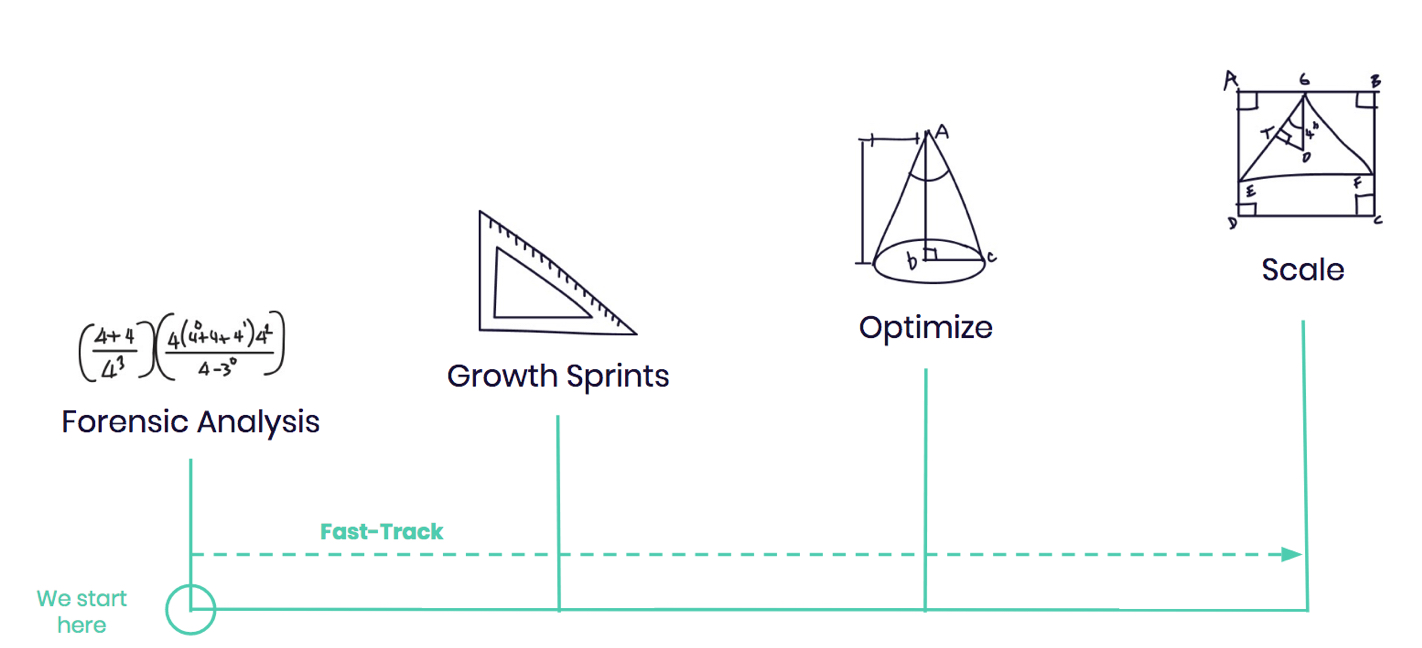 The Growth Shop Way
A unique end-to-end approach, laser-focused on exponential growth. Our bespoke approach is guided by forensic-level research, powered by industry-leading expertise and creativity and honed through exhaustive optimisation and endeavour.
We've mastered the art of full funnel growth. But don't just take our word for it.
"The team's talent and experience brought a powerful impact to their role leading growth marketing for Resident and our family of brands.

"With their leadership as part of our core team, the business grew almost 1000% and was named the fastest growing e-commerce retailer in North America."

Craig Schmeizer, Founder at Resident

Trouva grew to be one of the Top 5 fastest growing business in the UK in 2017
‍
"They formed the marketing strategy from scratch, led the team and hit monthly targets without fail, even when involving highly creative approaches and outside of the box thinking."
‍
Alex Loizou, Co-founder at Trouva

This is full-stack growth. At it's finest.
Real-time reporting
Stay-in-the-know with access to real-time dashboards, and detailed monthly Impact & Execution reports.
Optimized ROI
Dynamic Resource Allocation puts your money to work. We allocate budget specific to each sprint.
Our growth guarantee
We always operate with skin in the game. We only partner when we know everyone is going to win.
"It's like having a million dollar growth team bolted onto your business"
We've scaled the fastest growing companies in the US and UK using an original, holistic approach to growth.

Now we'd love to scale yours.
Step into the Growth Shop
Clients our team has worked with:

A team that gets their kicks out of helping businesses grow really quickly.
Mark Patchett
Former VP of Growth for Nectar Sleep (Resident Home), fastest growing ecommerce company in the USA 2018, $10mm -> $300m in 18 months. Decade across 350 different companies, $150m managed spend. $1b in revenue. Linkedin.
"Tap into the unfair advantage behind some of the fastest growing companies in the UK and US."